BD-3004: Under sink hot water boiler.
Features
Environment Friendly & Energy Efficiency Design
Stainless steel heating element.
Backup Thermostats : WAKO (Japanese Brand)
Hot Water Tank Insulation foam, UL approved
Pressure Type
Specifications
Model No.

BD-3004

Type

Hot Water

Tank Capacity

Hot: 4L

Watt

Hot:750W

Water connection

Tap Water

Power

110V, 60Hz ; 220/240V , 50Hz

Dimension

18x24x39cm

Weight

4.5kg

RO or Filtration System

filtration system hang-outside

Safety Design

1. Double Protection with 2 Thermostats
2. Panasonic ELCB safety equipment
Optional glass fillers
6007: hot(with safety lock) and cold glass filler for BD-3004 and BD-3005 (pressure type)(3004B).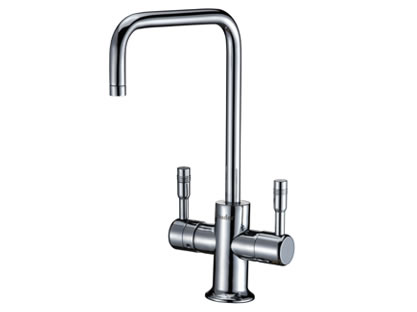 7001: pressure type hot water glass filler